Free Tarot Readings
Scope of this Free Tarot Service:
The free tarot reading will tell whether the psychic methods are likely to help with your situation. This requires to respond what is asked below. The reply may have a comment about your karma as it appear implied in your questions or concerns.
Note that this free tarot reading serves to explore your concerns with surface divination only, it is not intended to be an in-depth response.
The tarrot paid in depth readings can be ordered through the same email with your response or in the same site now if you wish. Let's state that you do not have to pay to receive your response according what is stated above.
Your information will be treated as absolutely private.
To receive this free service, just press the image below, complete the form and press submit once done.
Send Questions, Order Form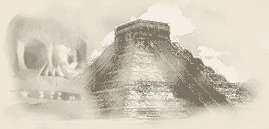 Tarrot, See Other Related Sites:
What is for Free:
· Free Readings Scope
· Free Astrology Readings, Psychic Advice
· Free Dreams Responder
· Free Esoteric Articles
· Free Subscription
· Subscribe for a Free Reading
· Testimonials