Divining Answers: Free Psychic Surface Readings, Esoteric Service
Ask for our Free Email Psychic Readings Online
Due to the large amount of requests, now the free psychic readings will be limited to questions or concerns related to psychic/spiritual healing. You can visit this link about our site on healing to get an idea about my help. .
What is for free: If your question is about spiritual or psychic healing you will have a free surface reading explaining what my help to you will consist of, based on a proposed fee that is negotiable. Due to the huge amount of free readings solicited, it is not posible for me Psychic Erika to answer to all questions for every one. My readings are personalized and not sent with a computer automatic responder. For those who send questions requiring Spiritual or Psychic Healing to solve emotional problems, mental blocks, self-sabotage, they will receive my response for free. Take note that these freebies allow for a surface divination and/or interpretation only, not for an indepth psychic reading.
You will receive an access to my paid in-depth readings along with your free reading. Let's assure you that there is none of an obligation to hire my services because of the free reading.
Your personal email information is to be handled as strictly confidential.
To get this free psychic advice service send the information requested below 1) pressing the "E-mail, Send Questions Here" or the image below and after sending the email 2) Press the "Subscribe to Esoteric E-zine" link after the same image and fill the form using the same email address.
1. Your questions or concerns
2. Your Name and Zodiac Sign.
3. The approximate hour of your birth. If this were not possible, please say so.
4. Place of Birth: country, province or region.
5. Sex
6. E-mail to respond to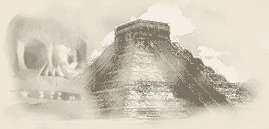 After sending your email, if not done yet, subscribe to our No Cost Esoteric Articles Ezine to receive the free reading through this link:
Psycic Erika's Tarot, Palmistry, Astrological and Spiritual Healing Online
Testimonials
Astrology Readings, True or False?
Divining on Relationships
Life Path, Relationship Psychic Advice

Note that the information you will receive for free is not a full lecture. The paid lectures need a considerable amount of time to work for each particular case and explore aspects affecting someone's life path. Also, the amount of people soliciting non-paid lectures is quite high, thus leaving our service under the impossibility to comply with all that can be expected from our proposition. We know that some people will want more once they receive our answers. They can still ask for more clarification that would not require a time that belong to the paid lectures and also can add more feedback to their original questions/concerns sent to us.
As a way to avoid responding to bogus email (with wrong addresses, to wrong persons and even to maliciously forwarded responses) we require some form of confirmation by the respondents before sending them the non paid lectures. For this, if you are not subscribed to our free series of esoteric articles you will not receive the free reading. In that way we know your request is a genuine one and you will receive our free one time lecture. As you see, the way to receive the no cost lecture is by subscribing to our e-zine if you have not done it before. If you send the reply to our email without subscribing to our e-zine and you have never subscribed before or have asked not to receive it anymore the response will not be sent.
Why would you subscribe to our esoteric e-zine? First, you do not pay to receive it and you can opt out of the esoteric e-zine at any time you wish, no questions asked. The opt outs can be done from the same email you receive our e-zine by using the opt out link there. Second, the articles are done touching many issues implied in people's life paths with divining and healing methods. Third, maybe all what you need will come as free psychic advice in some of our esoteric articles.
What is for Free:
· Free Readings Scope
· Free Astrology Readings, Psychic Advice
· Free Tarot Readings, Psychic Advice
· Free Dreams Responder
· Free Esoteric Articles
· Free Subscription