Self Healing Visualizations. Coaching Your Mind for Success and Happiness
Self healing visualizations can be used as a focused mind coaching to improve your life, achieve your goals, get rid of emotional traps, attract the best from people and life towards yourself.
Self Healing Coaching Reading, Order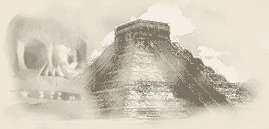 Self healing is also dealt about in my spirituality related site. Self Cure: To see more about this open this link: Self Healing - Spiritual Site Overview
Self Healing Visualizations Information:
1.- Self healing visualizations are helped by working with your Chakras along with breathing and relaxation.
2.- Self healing used for mind coaching requires the repetition of visualizations and positive phrases along with breathing and relaxation to influence your conscious, semi-conscious and subconscious set of beliefs.
3.- Self healing visualizations are much more effective if you study and meditate to fully understand the way your emotional understanding is determined according to your subconscious beliefs and your real practice (you can ask me to know more about this and anything else you need to achieve success and happiness in your life.) Understanding this allows you to permanently change those character traits that block your success and happiness. This goes beyond Positive Thinking and what the phrases and visualization explained above can do for you, because it allow you to integrate your conscious and subconscious minds along with your own real social practice.
For further inquiries on how I can help you negotiate or order your reading, locate the links "Order Readings" or just click here: (Self Healing Reading, Order) or the image below.
Related Sites:
· Healing with Positive Thinking · Positive Thought, Distress · Stress Healing · Mind Coaching Phrases · Prosperity · Mind Control · Crystal Healing · Breathing Tips · Spiritual Healing