Free Astrology Readings
Scope of this Free Astrology Service:
These type of readings are limited to questions/concerns about the way your inner mind (subconscious) determines your life path, only. Other questions will not be answered as a free reading (use this access to paid readings, if your question is different.) The free astrology reading will answer your questions or concerns, with some interpretation, telling you what psychic healing method will help you to solve your personal situation. This free service requires that you send me the information asked below. The reply may involve the additional use of the tarot and reference to your karma attached to the questions or concerns.
This free service use a surface divination only, it is not an indepth reading.
An access to the paid readings will be also sent. Let's assure that there is no requirement to hire the paid ones because you order here.
Your reading information will be handled strictly as private.
For the free astrology online service, just send the responses requested below using the email access at the end.
1. Questions
2. Name and Zodiac Sign
3. Time of birth. If not possible, indicate it
4. Birth Place: country, province or region.
5. Sex
6. Email to send the reply

Send Email Here: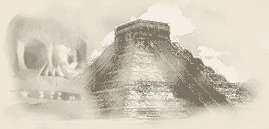 After sending your email, to receive your free reading, if not done yet, subscribe to our No Cost Esoteric Articles Ezine through this link:
Related Psychic Articles:
· Astrology Readings, True or False?
· Zodiac Symbol and Reincarnations
· Zodiac Signs and Character Prediction
· Palmistry and Astrology
What is for Free:
· Free Readings Scope
· Free Tarot Readings, Psychic Advice
· Free Dreams Responder
· Free Esoteric Articles
· Free Subscription
· Subscribe for a Free Reading
· Testimonials