Psychic Development Articles
Psychic Ability Development - More in Next Article
These articles are dedicated to the use of our psychic ability to predict future developments in our life path and the ways to change our destiny for the better with psychic methods..
Your psychic development requires to learn how to change the patterns of success and failure that belong to both, the subconscious and the conscious mind along with the techniques to explore and predict your future . These topics are covered by the articles to access in this site and in the other sites that you can access and follow through at the end.
Here follows an overview of each article and their access in my site.
Astrology Readings, True or False? Tells how Astrology helps to divine your possible life path outcomes and its limitations. Remember that this method and the others I use do not require your physical presence: your date and approximate birth time plus where you were born are the key elements in divining the unique relation between you and the reading displays for Tarot, your palm pictures, and other psychic tools. The site to see is: Astrology Readings, True or False?
Positive Thinking. With this you can work with your mind to solve those patterns that block your success and happiness. But it has its limitations. This article talks about this method and indicates a way to definitely enhance its results by learning how to change the way your inner mind works with mind rewiring. You can reach this article at: Positive Thinking
Reincarnations, Past and Future. Tells about the perceptions associated with Past Lives: perceptive and projective skills. You can see this article at: Reincarnations, Past and Future

Tarot and Relationship Advice. The article explains how the cards display can be interpreted in relation to the "Love Card" or the "Lovers Card" to see into love relationships. Signs on who is your Soul Mate, Infidelity, Healthy and Unhealthy Relationships... are included in this article. This can be seen at: Tarot and Relationship Advice
Tarot and Palmistry: Divining Your Life Path. This article deals with the use of Tarot and Palmistry as divining tools to tell about someone's life path. For the Tarot, it shows an overview about the Hanged Man or Death card. For Palmistry, it shows an overview of its use as a divining tool. Also it tells about psychic development, its detractors and what it means to be a psychic. The article can be seen at: Tarot and Palmistry: Divining your Life Path

More on Psychic Ability
Development, Click Picture Below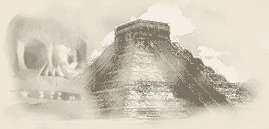 Other Sites Access:
· Psychic Ability Topics · Relationships, Divining and Psychic Methods · Psychic Erika, Home Page · Tarot, Cartomancy · Palmistry, Chiromancy · Psychic/Spiritual Healing · Past Lives · Free Psychic Reading Access · Past Life Fate · Love Spells · Used for Sex: Relationship Abuse · Cyber Relationships · Save a Love Relationship · Casting Spells · Free Money Spells · Karma · Testimonials · Mind Counseling for Success · Tarot Death Card · Fate, Destiny · Prosperity · Meaning of Dreams · Esoteric Development Articles · Advice, Love Relationships · Break Past Life Fate · Past Life Judgments Fate · Past Life Vows Fate · Former Lives Pacts Fate · Lost Love · Mind Control · Positive Thought, Distress · Free Astrology Readings · Free Tarot Readings · Karmic Connections · Soulmates · Drama, Soap Opera Style Relationships · Love Reconciliations · Magic and Spells · Ritual Spells · Free Love Spells · Early Childhood and Past Lives · Procrastination · Zodiac Symbol · Zodiac Signs, Character-Relationships · Crystal Healing · Stress Reduction · Cartomancy: Divining and Transforming Power · Your Gut Feelings · Loneliness in Company · Love Conflicts · Cartomancy Meaning · Love Relationship Situations · Link to Us · Full Site Map