Have You Lost The Magic In Your Relationship?
The lost love situations can have the Tarot help to deal with the type of love relationship situations where one of the partners would look for the magic of another relationship because the actual relationship have lost to some degree the emotions that kept the attachment going.
If you think that you love someone and put your heart and soul into the relationship, and your partner shows the signs of or is openly looking elsewhere for a new adventure, you can stop this before it really begins or after started to bring that magic back to your life.
At sometime your partner may loose interest in the relationship once it becomes monotonous enough so the the excitement is lost to the point that the emotional needs of the partner make him or her to look for someone else to share them with.
By example, the type of persons that are quick, instinctive decision makers, whose decisions tend to be translated into action almost immediately, full of energy, creative thinkers, are highly likely to abandon the relationship or look for another without abandoning the actual one if it has lost the real touch or the magic of the relationship bond because of the lack of of creativity or for not being challenging enough.
Most people will loose to some degree the relationship attachment if the relationship does not satisfy them emotionally according to their standards. And that's when your partner can start playing the relationship games that can mean you loose that person..
How you can gain control of your life and bring this person back to your life despite of your present situation? See Save Troubled Relationships.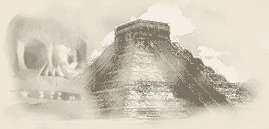 Other Related Links:
· Love Reconciliations
· Love Relationship Situations
· Love Conflicts
· Lost Love Magic
· Drama into Relationships, Soap Opera Style
· Your Gut Feelings
· Relationship Emotions
· Used For Sex, Abusive Relationships
· Love Spells