Free Dream Readings
Ask here for your Free Dream Reading
Please notice that this free reading will tell how the Past Lives Regression method can help you to understand your dreams and how the Psychic Healing can help you to change negative aspects of your inner mind and find your own way to achieve happiness and success.
Also, this reading will tell you how a reading by Tarot or Palmistry can enhance a Past Lives Regression and further help you in your dream interpretation.
You will receive an access to my paid in-depth readings along with your free reading. Let's assure you that there is none of an obligation to hire my services because of the free reading.
To get this free reading send the information requested below after pressing the e-mail link at the end and then press the link named "Subscribe to Esoteric Ezine" and write the same email in the form that will appear.
1. Your Full Name.
2. Email address to send the free reading.

3. State that you want a free dreams reading.
Free Dream Readings, First Press Here or on Image Below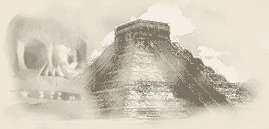 After sending your email, subscribe to our No Cost Esoteric Articles Ezine through this link:
Other Esoteric Sites:
Dreams and Past Lives, Interpretation
Dreams and Past Lives, Healing
Psychic Erika's Tarot , Astrological, Palmistry, Spiritual and Psychic Healing Online Readings
What is for Free:
· Free Readings Scope
· Free Astrology Readings, Psychic Advice
· Free Tarot Readings, Psychic Advice
· Free Dreams Responder
· Free Esoteric Articles
· Free Subscription
· Subscribe for a Free Reading
· Testimonials